2017Officers, Staff & Committees
---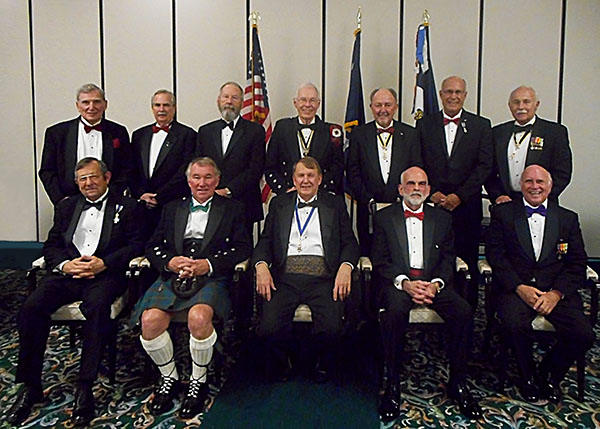 2017 officers of the Gov. Paul Hamilton Chapter of the SAR following their induction at the Annual Dinner Meeting.
Front Row L-R: Tom Wilson, Registrar; Frank Gibson, Vice President; Claude Dinkins, President; Paul Steele; Dr. Bill Sammons, Treasurer & Chaplain.
Back Row L-R: Don Starkey, Webmaster; Maj. John Simpson, Military Awards; Dr. Tom Burnett, Historian; Wayne Cousar, South Carolina Society President & Education Chairman; Michael Keyserling, Color Sergeant; Ivan Bennett, Secretary; Jody Henson, Eagle Scout Scholarship & Public Relations.
2017 Chapter Officers
2017 Staff
2017 Committees
* Board of Directors Member